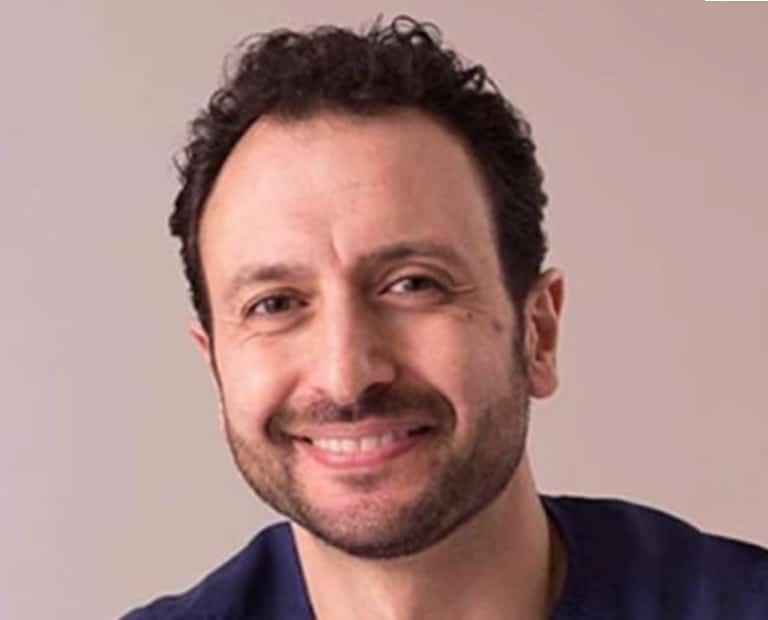 Dr. Ramez Salti
Dentist
Dr. Ramez Salti is and has been practicing dentistry for 15 years in the province of Ontario. As the eldest son of three siblings, Dr. Ramez Salti was raised with strong-valued and loving parents. Family and friends are amongst the most important things for Dr. Salti.

In 1996, he left home to attend McMaster University for his honours science degree where he studied biochemistry and mathematics. He carried on at McMaster University completing his MBA. Shortly thereafter he graduated, as valedictorian, from The University of Western Ontario's Schulich School of Medicine and Dentistry. At Western Dentistry, Dr. Salti become instantly 'bit by the bug' to serve his patients, team members and community.
In his third year of Dental school, Dr. Salti travelled to Tanzania, Africa where he spent 2 months volunteering his time with schools, orphanages, hospitals, and local dental offices. This was a life-changing experience that propelled him into further outreach Canadian initiatives.
His philosophy on how dentistry should be delivered was founded and cultivated during his time in eastern Ontario communities, such as Belleville and Cobourg, where he held associate and owner roles for 15 years. His passion about providing care to his patients in a customized and multi-disciplinary fashion remains a corner stone of his clinical approach. Every patient is different, and thus every patient deserves a customized appointment such that their unique dental and social needs are met.
Dr. Salti is a member of the The Royal College of Dental Surgeons of Ontario, Ontario Dental Association, the Canadian Dental Association, and the Bay of Quinte Dental Society. He is a fellow of the International Congress of Oral Implantologists and is certified in intra-venous conscious sedation. Dr. Salti strives to advance his training through continuing education and certification courses.
With over 15 years of commitment to education and mentorship, Dr. Salti has been a lecturer in Schulich Medicine and Dentistry's third year program. He has also lectured at various study clubs in the Ottawa and Halifax areas. He routinely acts as a mentor to university students, dental students and new dentist graduates.
He spends his time away from dentistry playing soccer, exercising, and hanging out with his niece and nephews.
Dr. Salti looks forward to meeting you and caring for your unique dental needs.
Read More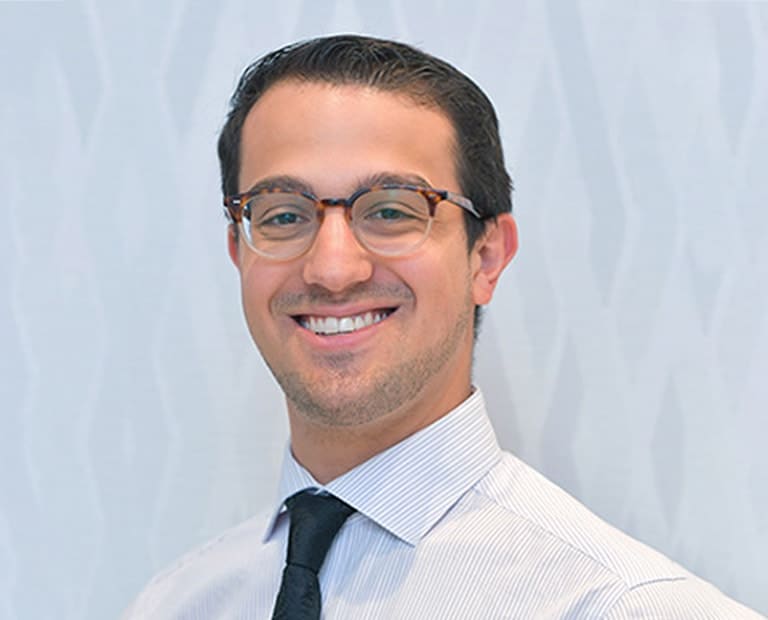 Dr. Wesley Graham
Dentist
Dr. Wesley Graham comes from a family of dentists so he has always had a passion for dentistry. It was only natural for him to receive his Doctor of Dental Surgery at the University of Toronto in 2018 after completing his Bachelor of Science in Neuroscience and Animal Physiology at the university in 2014.

Once he completed his dentistry studies, he began his practice at Bond Street Dental Implants Toronto, focusing on comprehensive dental care and Invisalign treatment. Dr. Wes, as his patients know him, will identify and realize the potential of your smile. Along with his team at Bond Street Dental Implants Toronto, he will help you and your family reach your goal of more radiant and healthy smiles.
When he's not practicing dentistry, Dr. Wes enjoys spending time with his wife, Laura, or playing drums with his fellow bandmates in the rock band, Cobalt Crescent. During his undergrad, he was actually in a charity band in support of Sick Kids Hospital. Dr. Wes also enjoys painting, scuba diving and experiencing different cultures when travelling. At your next appointment, tell him your favourite country to visit!
Get a brighter, straighter smile with Dr. Wesley Graham today by booking a free initial consultation!
Read More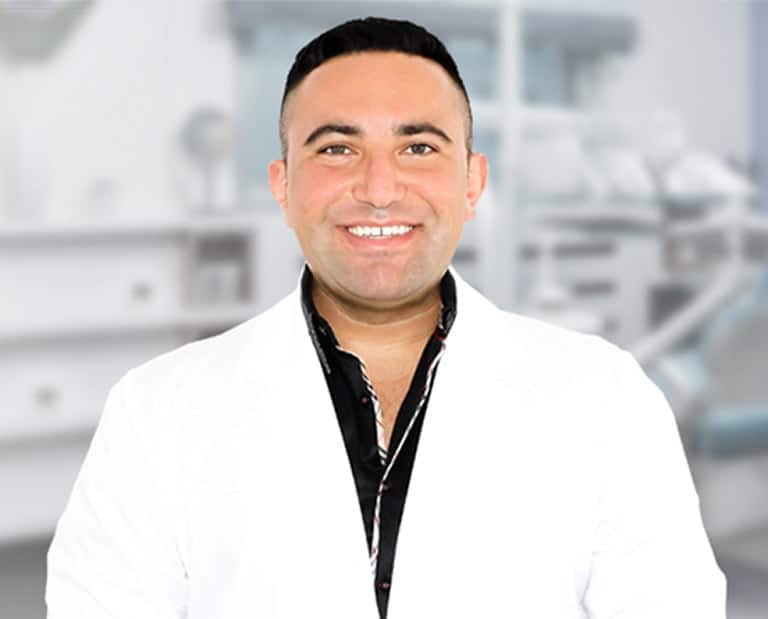 Dr. Fadi Swaida
Dentist
Dr. Fadi Swaida is a renowned doctor who offers sophisticated services to his patients. He graduated from the University of Western Ontario with Honors B.Sc in Biology. After which, he graduated from the University of Manitoba's Faculty of Dentistry. Education for Dr. Fadi Swaida doesn't stop here. He continues to enhance his experience and education by participating and attending seminars in the field of dental implants, surgery, digital technology and cosmetic dentistry. He has been bestowed with many academic honors.
Dr. Swaida has been placing dental implants and performing wisdom teeth extractions for over 10 years. He is committed to providing top quality, comprehensive treatment options by keeping himself updated with new procedures and technologies as they emerge. However, it's his highest quality dental service that has given him many a loyal patients.
Dr. Fadi is fluent in both Arabic and English. He is an active member of his church and enjoys football and being by the water! His outgoing personality and fun loving character will ensure you always feel welcome at Bond Street Dental.
Read More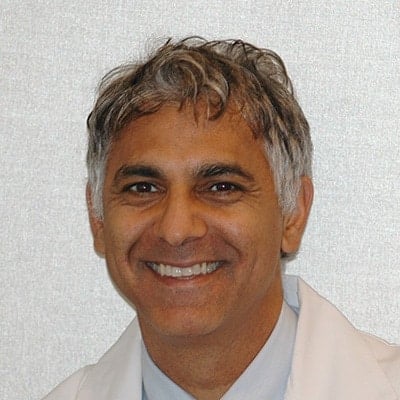 Dr. Raman Kohli
Periodontist
BSc, Masters Sc, Ph.D.
Dr. Kohli is a Board Certified Specialist of Periodontics who has been practicing dentistry for over two decades. He received his dental degree from the University of Toronto and has since become one of the most highly recognized periodontists in North America. he attended the renowned Boston University Goldman School of Dental Medicine, where he received his Masters in Oral Biology and Periodontology. As a resident, Dr. Kohli was recognized by Boston University as the top graduating resident in Periodontology and was chosen to compete for the top graduating resident in the United States.
When it comes to your oral health, you want the best of the best. With Dr. Raman Kohli, you can be confident that you're getting world-class periodontal care. As a highly trained and experienced specialist, Dr. Kohli understands the intricate details of dental implants and gum disease treatment. He takes a personal interest in your overall dental health, working closely with your referring dentist to ensure that you get the very best care possible. With Dr. Kohli, you can be sure that your smile is in good hands!
Book a Free Dental Implants Consultation with Dr. Kohli today!
Read More