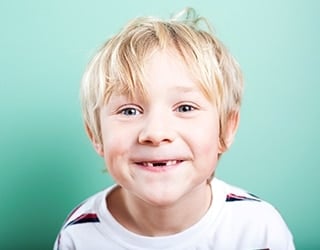 Missing a tooth isn't as harmless as you may assume. The fact of the matter is that complications such as loss of jawbone density and finding difficulty speaking are common problems associated with losing teeth in adulthood. Fortunately, dental innovation is on the rise and stem cells have stepped into the ring as a potential method for scientists to regrow teeth with stem cells directly in a patient's mouth. While stem cells have been shown to provide immense promise in the medical community for quite some time now, only recently have stem cells' potential to change the landscape of dentistry become more widely known.
While adults with missing teeth were once limited to tooth replacement mechanisms such as dental bridges, dentures, and dental implants, these options have their limitations – making
stem cell teeth
all the more attractive! Here's everything you need to know about stem cell tooth regeneration and why you should be getting excited about their promise as an advanced
tooth regeneration
option:
What are Stem Cells?

Stem cells are primitive cells found in all multi-cellular organisms. They possess the power to self-renew and generate complex tissues and organs.
Postnatal
stem cells are available in humans of all ages, and when used for growing tissue – do not possess much of a risk of immune rejection.
How Stem Cells Regenerate Teeth
While at this moment, research for stem cell dental implants remains in its early stages, the benefits that this new and improved tooth replacement option may bring are well known. Research centres all over the world have been working tirelessly to develop a method that will allow for people with missing teeth to use their own stem cells to regenerate a new anatomically correct replacement tooth that will provide the perfect fit!

According to a recent study, adult dental ectomesenchymal stem cells that have been isolated from the dental pulp, exfoliated deciduous teeth, the periodontal ligament, the dental follicle, and dental papilla can differentiate into dentin, periodontal ligament, cement and dental pulp tissue. At this time, the most promising research is currently being conducted at Columbia University Medical Centre. The method being used at Columbia uses a 3-dimensional scaffold created from natural materials that is designed to attract the body's stem cells to grow a brand new tooth. Thus far, the results have shown that a new anatomically correct tooth can be generated in as little as 9 weeks in the lab!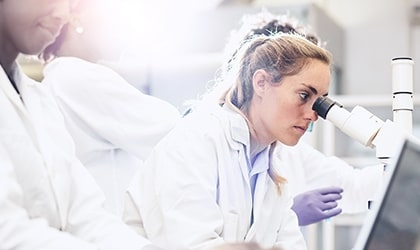 Furthermore, another research team led by Pam Yelick, a professor of Orthodontics and the Director of Craniofacial and Molecular Genetics division at the Tufts School of Dental Medicine has also made exciting progress. Using a similar 3-dimensional tooth scaffold, Yelick's team has developed natural teeth in the lab that were implanted into a pig jaw, which further developed into adult teeth within a few months.
The Benefits of Stem Cell Dental Implants
Once stem cell
dental implants
become a widespread tooth replacement option, they are expected to provide various benefits that current methods just can't match. Some of these benefits include:
No chance of rejection from the body since the tooth will be generated using the patient's own stem cells
Full functionality of the new tooth and perfect integration with the jawbone
Lower cost when compared to dental implants since the procedure does not require as many consultations and high-cost materials
Why Stem Cells may soon be the Top Tooth Regeneration Option
While the current tooth replacement methods offer many benefits to patients, each option comes with its own set of limitations. Allow us to break it down for you:
Dental Bridges:
Dental bridges are a great low cost method to replace missing teeth that are next to one another. However: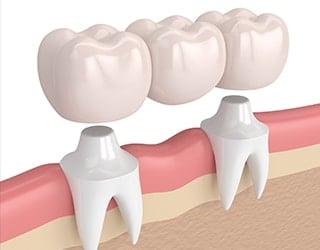 They require replacement every 5 to 10 years
Since they are not connected to the jawbone, the density of the jawbone can still slowly deteriorate, causing more issues in the future.
They require your dentist to shave down existing nearby teeth to use as posts for attaching the dental bridge
Furthermore, it can be difficult to clean the tiny gaps under a dental bridge, which can lead to bacteria buildup causing gum infections
Dentures: Dentures are another great way to replace several missing teeth.While affordable and natural appearing – dentures still have their downsides: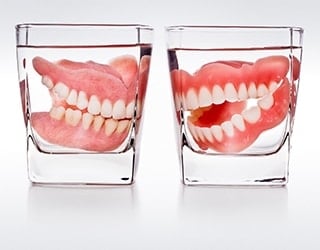 They require replacement every 10 to 15 years
Similar to dental bridges, they still allow the jawbone to deteriorate over time
They can be uncomfortable since they are not anchored into a patient's mouth, making it difficult to chew and speak properly
Since they are not anchored into the mouth, dentures can easily fall out and break
Dental Implants: Dental implants are by far the best tooth replacement option at the moment. They are anchored directly into the jawbone creating a replacement tooth that looks and feels like a natural tooth, rarely need to be replaced, and stop the jawbone from receding. Although dental implants have a 94% success rate and are a great form of tooth replacement, some of the downsides include: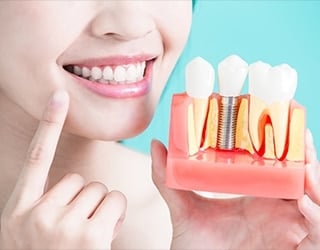 The costs associated with dental implant surgery
The length of the procedure can take anywhere from 3 to 8 months, depending on how long it takes for the implant to fuse with the surrounding jawbone
The chance of rejection from the body or allergic reaction to the foreign materials used
The Future Of Stem Cell Dentistry Is Rapidly Approaching
With all the resources being put towards researching stem cell dental implants, it's only a matter of time before dental clinics around the world begin offering this service. While this reality may not exist for years down the line, keep your finger on the pulse to learn more about how this potential tooth replacement option could change the face of dentistry! In the meantime, if you're looking to undergo a dental implant procedure,
contact us
today or visit our
website
!