For many years people missing multiple teeth had limited options when it came to replacing these missing teeth. Receiving individual dental implants on multiple teeth was too costly and time consuming so the most affordable and popular option has long been to get dentures. This was unfortunately not a suitable solution for many people. There are several problems that arise from having traditional dentures such as having them fall out easily, not being able to chew or speak properly and having the jawbone deteriorate from a lack of occlusal forces on the jawbone. These are just some of the drawbacks associated with having dentures as a tooth replacement method.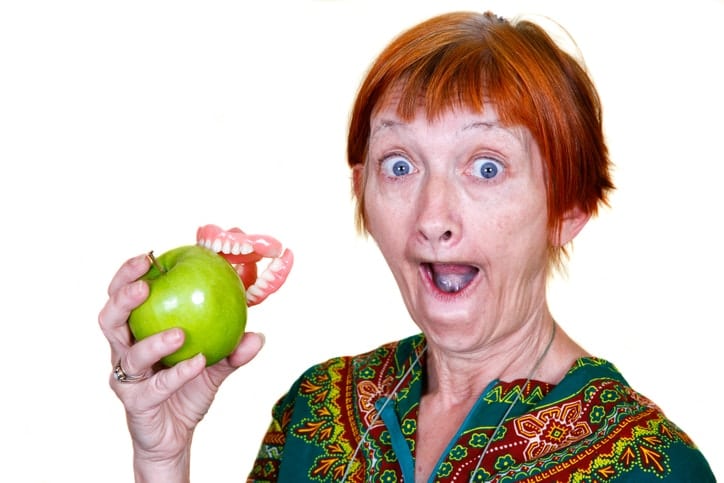 For several years now there has been a new solution known as dental implant overdentures, also known as all-on-4 dental implants. These are a great option for people who can not afford to have multiple dental implants inserted but want the benefits that come from dental implants.
What Are Dental Implant Overdentures?
Dental implant overdentures are essentially a cross between dentures and dental implants, exactly as it's name implies. So instead of holding the dentures in place with some sort of bonding gel, dental implant overdentures are secured by attaching them to several titanium posts that are implanted directly into the jawbone. To hold an entire arch of artificial teeth in place typically requires anywhere from 4 to 8 titanium implants. This can be accomplished because the implants are placed at specific angles giving the denture implant more stability once it is attached.
Once they are inserted into the jawbone and fuse properly, a specially made denture can be easily attached and removed from the implants. This gives the wearer full functionality of their new arch of teeth, unlike traditional dentures.
Advantages Of Dental Implant Overdentures
There are several advantages that people experience when they get dental implant overdentures instead of traditional dentures. These advantages include:
Much more cost effective than getting individual dental implants on an entire arch of teeth
Significantly more stable than traditional dentures allowing the wearer to chew and speak without difficulty
Having titanium implants lodged directly into the jawbone allows for preservation of the jawbone
No adhesives are required to keep the dentures in place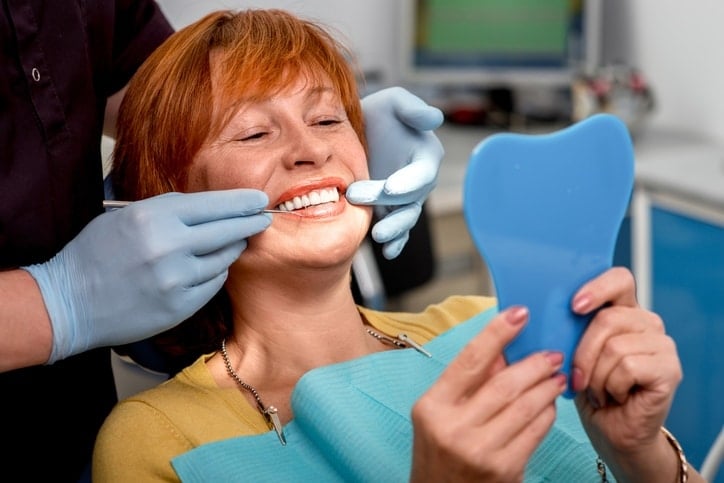 These are just some of the benefits that come with dental implant overdentures. Although they are the best option, it is not an option for everyone since they are still more expensive than getting traditional dentures. In the long run, however, the cost of getting dental implant overdentures can be similar to dentures since they require less maintenance and tend to last much longer.
Who Is A Good Candidate For Dental Implant Overdentures?
When it comes to replacing an entire arch of missing teeth, dental implant overdentures are clearly the best choice when compared with individual dental implants or traditional dentures. The most ideal candidates for dental implant overdentures are:
People who need to replace an entire arch of missing teeth that want more stability than what is offered by dentures
People who need to replace multiple missing or damaged teeth that can't afford to pay for multiple individual dental implants
Many dentists and periodontists now offer this solution for people who are missing multiple teeth. Some are even able to complete the entire process in one sitting, allowing people to walk in with not teeth and leave with an entire mouth of fully functioning teeth. This, however, is rare and in most cases the entire procedure, including healing time can take several months.